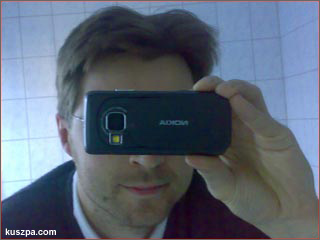 Mobile is our business…
The phenomenon 'CopyCats' isn't new for us, because they have been constant companions for us since the beginning of our mobile business back in 2000. For example there was a company called IMOCOS International Mobile Content Service AG in Osnabrück providing a wap search engine and later on a similar mobile user generated community services as we did, but now they are completely gone from the market. Other companies sold their mobile community business in the course of time like wap3 Technologies GmbH in Cologne did in 2006 to Jumbuck Entertainment Ltd (press news).
A hard competition is all around in the different fields of online business and CopyCats are just natural in the market development; if I am correct informed then e.g.
Update: Interesting article at TechCrunch.com: Web 2.0 in Germany: Copy/Paste Innovation or more? 
But also our mobile business friends from e.g. admob.com are confronted with CopyCats, e.g. with Decktrade.com – "a global mobile advertising marketplace that delivers mobile campaigns to advertisers and a business model to mobile publishers" – powered by Millennial Media. The funny thing is that sometimes in the rush new companies make just avoidable mistakes like Millennial Media did, if you believe the story "Are the mobile advertising upstarts out of control?" of VentureBeat about Decktrade.com.
Right now my favorite CopyCat is definitely gofresh.de with their product itsmy.com. Even if peperonity.com has around three times more traffic than itsmy.com, they claim to be "worlds stickiest mobile web community" and "No. 1 Brand in Mobile Social Networking" – I wonder how they measure this 'success' :o) 
Update: I found another one impressive ad: "gofresh – europe's LEADER in mobile social networks & mobile communities". Just crazy :o) 
But I was even more amazed by the statement "gofresh – Europe's FIRST mobile UGC Company" in Mikko's presentation on the Mobile Monday in Munich (2007.02.05), because they founded in 2003 and Peperoni already started in 2000 and please don't forget our old combatants wap3 Technologies GmbH and IMOCOS International Mobile Content Service AG.
And the conclusion? It seems to be like Sajeed Sacranie, CEO Virgin Mobile, said in a Press Release of Virgin Mobile: "They're still nowhere close to offering our value… but at least they're trying and customers will benefit". We will see what will happen in the next months, everything seems to be possible and (unfortunately) allowed in the mobile 2.0 race. May the best win :o)