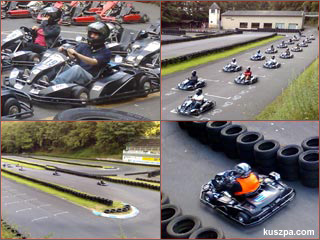 Kart lane, Thomas, race start and pit stop.
Together with avinotec some of the peperoni teammates went to the kart lane at "Motodrom Hagen". So today we had a race avinotec vs. peperoni. The best avinotec driver made a lap in 00:57:75 at best, but the winner was Thomas, Team Peperoni, with best lap time 00:54:22 :o)
Somebody else out there, who wants to challenge the "peperoni riders"? Just give us a call!