Archive for netbiscuits
You are browsing the archives of netbiscuits.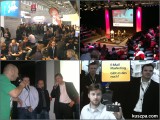 Beatbox at SmartAdServer, Messe, Konferenz und zwei Besucher. Digital Marketing Exposition & Conference Alle Jahre wieder stand heute die dmexco auf dem Programm. Wenn man so durch diese ursprünglich Online-Marketing-Messe streift, ist es schon irgendwie witzig, auf den Gängen und Messeständen der ganzen (nationalen) Premiumvermarkter so viele "alte" Hasen aus der Mobile-Szene zu sehen und […]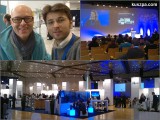 Mit Harald von Smaato, YOC-Vortrag und die Messe. M-Days mit "Show Your App Award" Auf den M-Days war ich zum ersten Mal unterwegs, obwohl Carsten Szameitat (11 Prozent Communication) diesen Branchentreff wohl schon zum 6ten Mal veranstaltete. Zuerst habe ich mir einen Vortrag von Antonia Neubauer (YOC) angehört, die zum Thema "Think beyond Apps: Think […]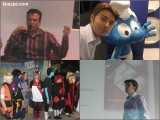 Manga-Treffen, Bill Morrison, bei den Schlümpfe und beim Workshop. Der internationale Bildungskongress "Lernende Gesellschaft" Und heute bin ich auf der Frankfurter Buchmesse gelandet und zwar mit dem Auftrag auf dem 5. Bildungskongress "Lernende Gesellschaft" einen Workshop zum Thema "Mobile Learning – das Handy als Lernbegleiter" zu leiten. Insgesamt war zwar "nur" rund 15 Teilnehmer/innen anwesend, […]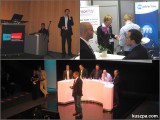 Diskussionsrunde mit Russell, Vortrag von Michael und Messestand von madvertise. Digital Marketing Exposition & Conference Das praktische an der dmexco ist, dass sie in Köln liegt, quasi in unserer Nachbarschaft, aber auch, weil man jedes Mal viele alte Bekannte auf einem Fleck treffen kann. Neben einigen Terminen unter anderem mit unseren Geschäftspartnern inmobi, buzzcity und […]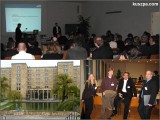 University of Frankfurt, lecture and meeting avinotec. MoMo – Mobile Marketing and Advertising Diesmal war ich mit Marcus Ladwig und Sandra Frielingsdorf (Peperoni) sowie Dr. Michael Stepping und Richard Sotke (avinotec) auf dem Mobile Monday zum Thema "Exercise in Mobile Marketing and Advertising" in Frankfurt unterwegs.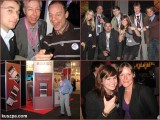 Russell at the admob stand, MoMo friends, Opening Party and girls at the T-Mobile Party :o) Mobile World Congress with admob, avinotec, netbiscuits and MobileMonday The first day of the Mobile World Congress was quite busy, but it was great to see so many 'old' and 'new' faces. And I was very positive surprised to […]