Archive for Halloween
You are browsing the archives of Halloween.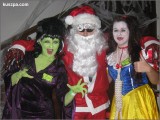 Gastgeber/innen: Franky N. Stein, Santa Satan & Schneeritzchen Süßes oder Saures! Happy Halloween! Wie die Zeit vergeht – haben wir nicht erst neulich Halloween gefeiert? Dieses Jahr aber noch bunter, noch lauter, noch länger und mit noch mehr schrilleren Gästen!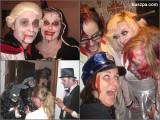 Mit Ola, Zombies im italienischen Bad und weitere Gäste in der Spukvilla. Pre-Halloween-Party von Graf Drakuszpa, Bloody Vicky & Mortalia Ein Bericht zu der Pre-Halloween-Pre-Geburtstags-Party wird noch folgen, aber hier schon mal ein paar erste Eindrücke von den Feierlichkeiten…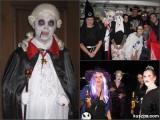 Graf Drakuszpa and some of the guests Happy Halloween in Hagen One week after me birthday I invited some friends to celebrate my 'Halloween Birthday Party'. We had some funny folks with odd costumes and a a great time… here is the invitation text in german language: "Leichenschmaus zu Ehren von Graf Drakuszpa. Im Zwielicht traffen […]