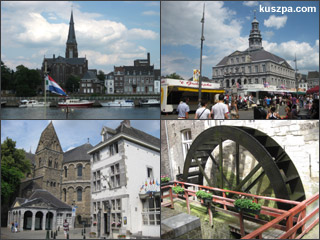 Old town, Meuse river, City Hall and an old water mill.
The capital of Limburg
On the weekend I went for a city trip to Maastricht. It's one of the oldest cities of the Netherlands at the Meuse river and near the Belgian and German borders. The weather was perfect, but I was surprised about the very crowded city.